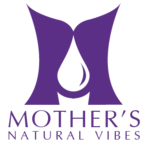 Love Bliss Box
Regular price $39.00 Sale
Aphrodisiac. Promotes love and kindness. Delightful and invigorating to body, mind, and soul. Creates an atmosphere of  peace, harmony, happiness, and joy. Intimate and tender to the heart bringing feelings of warmth and pleasure to soul, body, and mind. 
Love Bliss Essential oil 15 ml dropper bottle- Helps regulate hormones and blood pressure. Reduces stress and eases tension. Uplifts spirit and instills peace. Helps reduce fears and promote confidence. Soothing to whole body, spirit, and mind.   Frankincense, Jasmine, Rose Geranium, Neroli, Benzoin, Coriander, Ylang-ylang, and Myrrh in a jojoba oil blend.
2ml- Positive Lift Synergy Blend to create a place of harmony and love-  Uplifts vibrations, producing a positive, protective aura in the surrounding environment. Diffuse or simply add to broom. Enriches the mood for uplifting and inspiring conversations!*Bergamot*Ylang Ylang Extra Superior*Spruce*Patchouli*Coriander*Cedarwood.
Hand and Body Love Bliss Sugar Scrub made with Lemongrass, Patchouli (dark), Benzoin essential oils for a sweet earthy relaxing scent.
Lavender, Jasmine, and Chamomile Herbal Bath Blend.