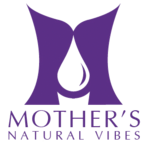 Essential Oil and Crystal Boxes
Regular price $33.00 Sale
Want to help aid body, mind, and soul? Harvest your inner peace and create a positive environment? Want to live more consciously? Check out these uniquely designed boxes hand selected for YOU! Learn how to reconnect with yourself and become the best version of you! In these boxes you will learn self-healing techniques, history of stones and crystals, how to properly and effectively use organic/wild crafted essential oils, and exclusive recipes for organic/wild crafted products such as: lip balm, scrubs, essential oil candles and much more.  Boxes include 5 items (3 will be crystals) and a bonus surprise gift for a total of 6 items. 
Examples include the following:

~Crystals: amethyst, Arkansas quartz, fossils (snails, orthos, ammonites), smokey quartz, tourmaline, citrine, rose quartz, pyrite etc.
~Handmade Jewelry
~Cardstock with description of Crystal and history
~Hydrosol Room Spray/Perfume
~Chakra Oils
~Each box has Surprise Gift
~All Natural Soaps/Body lotion
~Handmade bags
~Wooden latch boxes
~Sage sticks/Sage pieces
~Frankincense Resin/Myrrh Resin
~All Natural Cleaning Products
~All Natural Baby and Mommy Care
~Holistic Pet Care  
Create an environment others want to be in!

All Natural products handmade and picked to inspire and ignite your soul. Created for personal and inner growth. These products are uniquely and intuitively formulated to help guide you and your family to a healthier and happier lifestyle!  These all in one boxes will provide you with the proper tools and knowledge to help aid you and your loved ones on your earth side journey.  



$33 per box plus shipping