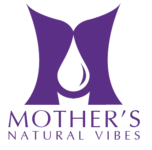 Heart Forward Box
Regular price $33.00 Sale
Increases confidence and encourages the will to move forward. Clears unwanted stagnated energy. Promotes joy and helps stimulate circulation. Gives off positive vibrations to help create and enhance personal transformation and growth.
Selenite Tower- Cleansing to Aura. Brings mental clarity. Instills peace. High vibrational stone. Unblocks stagnate energy while increasing the frequency of positive vibrations.
Spirit Up Essential Oil Roll-on- High Spirited. Uplifting and Stimulating. Helps boost mental clarity while grounding self. Detoxifies and relaxes body and mind.*Bergamot, *Coriander, *Lime, *Cypress, *Sandalwood & *Ylang Ylang in jojoba oil blend.
Rose Quartz Chunk- The stone of the heart. Helps bring balance to chaotic emotions related to heart. Helps eliminate negativity while encouraging faith and love. 
Carnelian polished nugget- Gives confidence to move forward. Helps stimulate ambition and drive clarifying goals and direction in life. Ancient Warriors wore Carnelian around their neck for courage. In Egypt it was worn by master architects to show their rank of builder.  It was the first stone in the breastplate of the High Priest.
3 Jasmine & Vanilla Tart Wax Melt with the essence of Citrine (the stone of success).
Crystal pendant
Hand-knitted crystal bag 
ONLY $33!!!