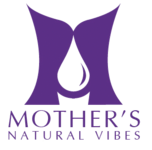 Cleansing and Clearing Box
Regular price $39.00 Sale
Helps rid body and mind of negative thoughts. Purifies room from harmful airborne bacteria. Creates a sense of peacefulness and cleanliness. Quick "Spring Cleaning" all in one box!!! Absorbs negativity while promoting positive vibrations. Healing and Cleansing for Whole Self and Atmosphere.
Smudge Spray Hydrosol for Body/Room- Awesome alternative to sage/smudge sticks! AWESOME for offices or hotel stays. Great for house holds that include people with allergies or people that do not like the smell of burning sage. Anti-septic properties and Anti-bacterial. 
Large Selenite Stick- Brings mental clarity. Instills peace. High vibrational stone. Unblocks stagnate energy while increasing the frequency of positive vibrations.
Hand-tied and Blessed White California Sage Stick
Tourmaline Stone- Grounding and protecting stone. Helps rid body and mind of negative thoughts and stress. Eases anxieties. 
2ML Purify and Protect Synergy- 
Will help assist in prevention of bacteria. Purifying for the air. Preventing & increasing wellness enhancing immunity. Can diffuse in air or add to broom. Add drop to cotton ball and place in closet.
*Lemon*Clove Bud*Cinnamon Leaf*Sage*Thyme*Tea Tree
ONLY $39!!!